The voice of a
teacher
. The voice of a
parent
. The voice for
our students
. The best choice for Guilford County Board of Education, District 2. With over 20 years of experience as a leader in education, I am prepared to help lead Guilford County Schools. Our community needs Board of Education members who are committed to improvement and excellence. My platform includes: - empowering parents - supporting teachers and staff - ensuring student success and safety - promoting financial accountability
A vote for me is a vote for a candidate who will be a voice for students, parents, teachers, and staff.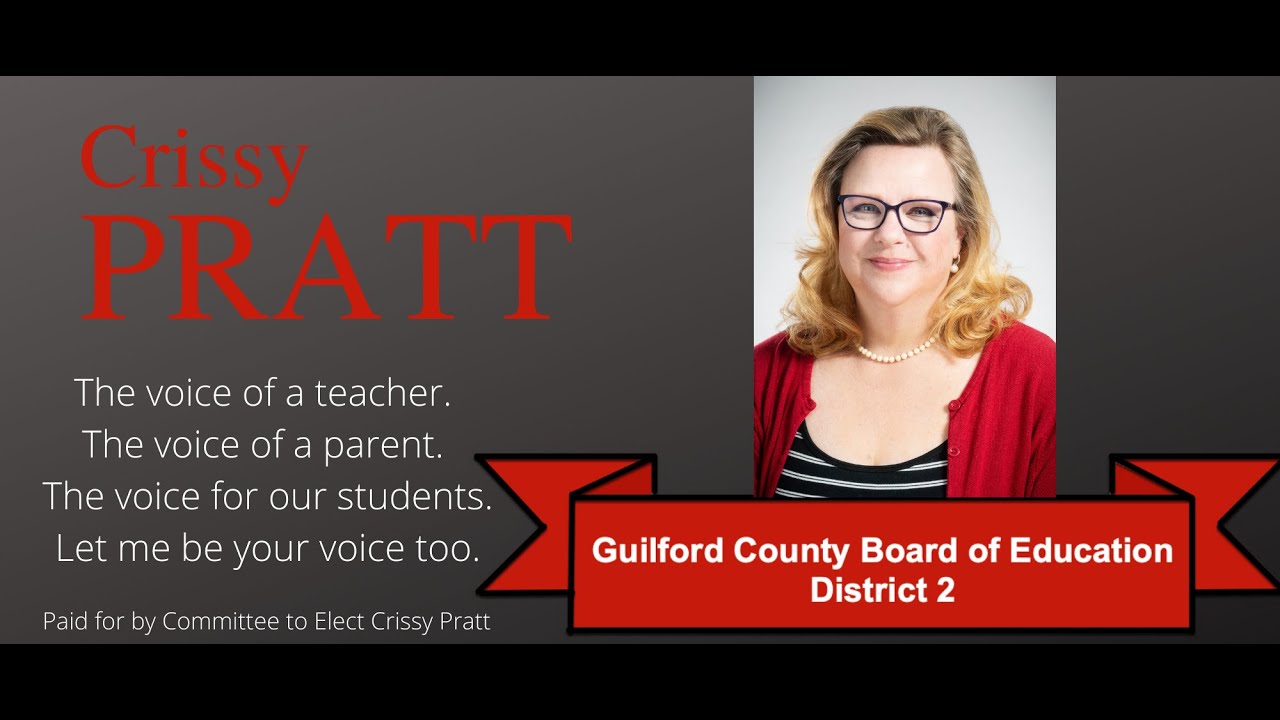 It's that time of year. Campaign season is in full swing. The election is just around the corner. Candidates are working hard to get our names out and share our platforms with the public. It's a ton of work, and like everything else in this world, it takes money! So far, your donations have helped to purchase things like palm cards, newspaper ads, yard signs, t-shirts, and other marketing materials. As we move into the home stretch, we need funds to help us reach other potential voters. Additional funds will help us purchase digital marketing which can target geographic areas and personal interests. We know you're bogged down with fundraisers galore, so we thought we'd team up and do something a bit different! Presenting C(h)rissy squared! Crissy Pratt (candidate for Guilford County Board of Education District 2) and Chrissy Smith (candidate for NC House District 58) are teaming up for a night of casual fun! Eat some pizza. Eat some salad. Drink some wine. Mingle with candidates and ask those burning questions.
Click here to learn more and to reserve your seat!